My newest Quirky Sermon:
Desire (Under Construction).
Specifically: A approach we might take with our desires, other than knee-jerk chasing or knee-jerk squashing. Our desire as electricity, engine, construction site: a space for encountering God.
The sermon starts 19 minutes into the video, after the band. 
I had so much fun creating and delivering this one. Laughed a lot, as usual. Among other things, it includes
An exercise in which I help you make a map of your desires
Four references to tacos
Knicks announcer Walt Clyde Frazier
Creamy citrus body wash and semi-automatic weapons
Two different ideas of manliness
and the two ideas I can never get away from:
Love at the core of all we do, and
God's wild dreams for the world.
Enjoy, you passionate bunch of sermon-watchers, you.
Read More
I often look around at other people's religious belief the way I look at their perfect lush lawns. How did they make that look so nice and tidy and easy?
Mine will never be like that, and I'm at peace with that. (See Quirky Sermons.)
I got to speak at True North Community Church this weekend as part of a series they're doing called Under Construction—what it looks like to be a work in progress. I talked specifically about the beauty of doubts, questions, skepticism—and how much fear a lot of people experience around these things. How they are actually a vital part of our spirituality. How there's something to be said for faith that doesn't look as easy, neat and tidy as a suburban lawn.
≈≈≈≈≈≈≈
The talk is about 23 minutes in (after a sweet music set by visiting musicians The Brothers McClurg and Ian Zumback).
≈≈≈≈≈≈≈
Among other things, I talked about how faith is not supposed to be something you conjure up in a vacuum for your own benefit. It's meant to DO THINGS—to open the door for greater acts of love in the real world. Speaking of which:
I am so grateful for the hundreds of clergy who traveled to Charlottesville, VA this week to protest against white supremacy. I was moved by this account of the counter-protest from Brian McLaren. 
I'm continually grateful for people like Red Letter Christians, who take justice and mercy seriously.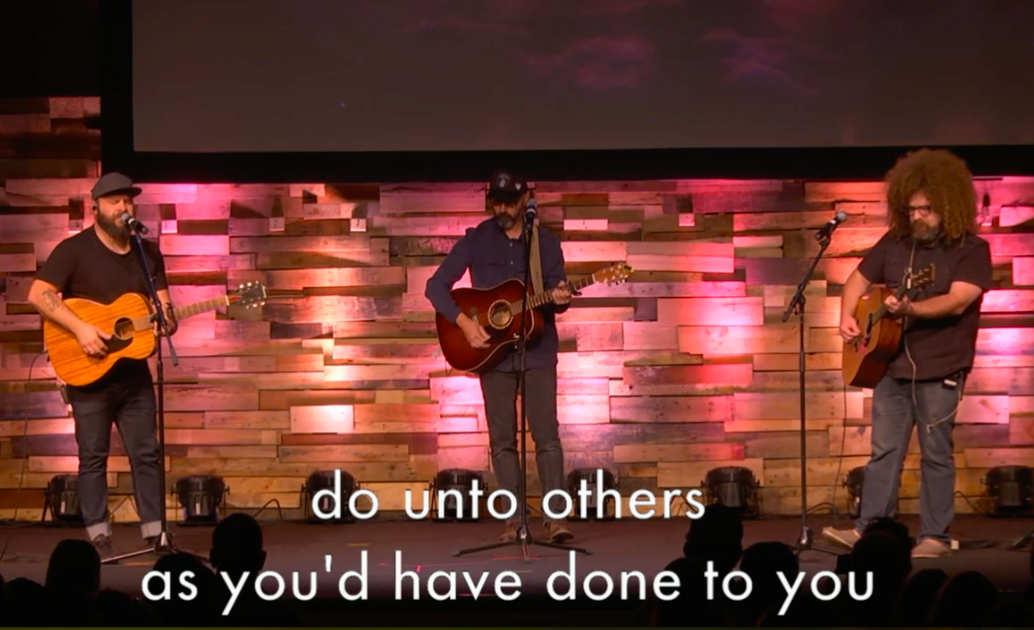 And I was so grateful yesterday to share the stage with the gifted musicians Ian Zumback and the Brothers McClurg, who stopped by as part of their "Back to Their Roots" tour. On a weekend when the ugliness in our culture was so bold and so public, I was glad to sit in the dark backstage listening to Ian 's new song "Entertaining Angels," about the choice to do simple, quiet acts of love. It began with the words I will be your hospital…
Read More
Opening up my mailbox to find indie (literary) books I might never otherwise discover is one of the pleasures of reviewing for IMAGE Journal. Each month I get to read and ponder a new one for their digest of delights, ImageUpdate, and recently it was Animal Heart, a collection of short stories by Paul Luikart.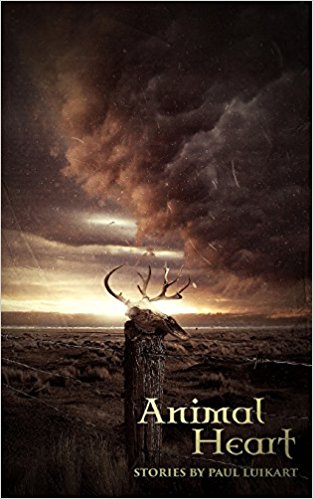 Luikart has worked in homeless services for the past 15 years. This wasn't why I chose the book to review—I just enjoyed reading it, out of a large stack I'd been sent—but that fact did pique my interest. It's a tricky thing (or has been for me), splitting a life between two vocations that, however rewarding, do draw on the energy of the soul. Almost all the paid jobs of my adult life, too, have been for nonprofit organizations. Nonprofit work can be deeply meaningful. And disillusioning. And enlightening. And deadening. And all kinds of other ings, not least of which, on good days and bad, is tiring…
Read More
We almost didn't make the visit; it stormed in the morning. But the day shook off the rain and we headed east, miles of wet vineyards glowing green in the new light—my bearded beloved, my wee boys & me.
Out in Greenport, at the house of our good friend V. Hansmann (poet, essayist, and host of the Cornelia Street Reading Series), we ate grilled corn-on-the-cob.
"What's your favorite word?" I asked.
The 3-year-old jumped on it. "Dump truck or cement truck," he said, "or magic wand."
"Observations," said the 7-year-old.
"Three words," said my husband. "Good night, boys."
"Bioluminescence," said V.
After dinner we walked down the street to the harbor, where the hundred-year-old carousel is still spinning. It was built upstate and then after WWII it belonged to the Grumman plant, where my grandfather built airplanes, and it could've been lost when the plant shut down, but Grumman gave it to this little port town.
August opens: Gold light. Third life for a carousel. Observations; bioluminescence; magic wand.
Ain't it funny
How time just seems to run
What the hell have you been doin'?
Not too sure, guess mostly movin'…
I've been spinnin' for so long
Now I guess I'm spun
Like the widest river
Like the brightest morn
There is hope where you can't see it
There is a light after the storm
—Shovels & Rope, "After the Storm"
Read More