I have never met anyone like them.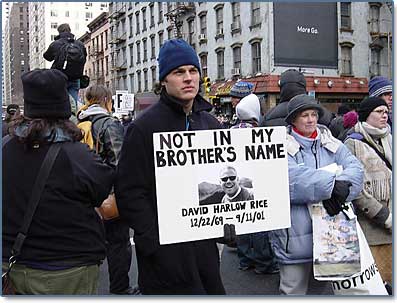 It was just over a year since the 9/11 attacks, and Andrew Rice was still grieving the loss of his brother in the South Tower of the World Trade Center.
Read More
Got any plans this Saturday evening?
Rob Hinst and I will be playing live music as The Scrivening Bartlebys this SATURDAY, SEPT. 16, at House of Brews in Port Jefferson, NY.
It's a blink-and-you'll-miss-it set, from 6:30 to 7:00 pm (but if you stick around afterwards, you'll be treated to acoustic magic by musician/wordsmith Paul Rosevear). You don't even need a babysitter—kids welcome. 
What is it? Let's call it…Sultry Covers. Rob on guitar. Me singing & playing viola.
The history: Back when we started dating at age 14, I played viola in the school orchestra, sang in the stairwell, and Rob could play, like, the guitar riff from "Smoke on the Water." Then I got into traditional Irish music and sea songs, and started singing and playing at festivals and whaling museums. Meanwhile, Rob was secretly acquiring delicious guitar skills. We started playing covers of contemporary indie/folky songs (or whatever strikes our fancy) together. Now our favorite thing to do after the kids fall asleep is share a glass of wine and sneak out our instruments…and once in a while, we come out of the shadows and do a little show.
We only do this once in a blue moon… Hope you'll sneak out with us.
PS The photo above is from my profoundly talented photographer friend, Sopo (Sofia) Titvinidze. Blog post on her to come soon.
Read More
Sine proprio. It means "without grasping." It's Latin, a phrase used in the vows taken by Franciscan friars—or that's what I learned from my friar friend, anyway.
Specifically, sine proprio is the phrase used for the vow of Poverty. I would've thought they'd use a phrase like "without money" for a vow of poverty. But the point isn't strictly the not-having. It's the giving-away. For St. Francis and his early followers, sine proprio meant giving away even the ragged clothes from their own bodies, even their last handfuls of food, if they came upon another person who was hungry or poorly clothed.
Whatever comes into your hands, you choose to hold lightly— and freely release it, if need be, for the sake of love.
Read More