the beautiful mess
the beautiful mess
I often look around at other people's religious belief the way I look at their perfect lush lawns. How did they make that look so nice and tidy and easy?
Mine will never be like that, and I'm at peace with that. (See Quirky Sermons.)
I got to speak at True North Community Church this weekend as part of a series they're doing called Under Construction—what it looks like to be a work in progress. I talked specifically about the beauty of doubts, questions, skepticism—and how much fear a lot of people experience around these things. How they are actually a vital part of our spirituality. How there's something to be said for faith that doesn't look as easy, neat and tidy as a suburban lawn.
≈≈≈≈≈≈≈
The talk is about 23 minutes in (after a sweet music set by visiting musicians The Brothers McClurg and Ian Zumback).
≈≈≈≈≈≈≈
Among other things, I talked about how faith is not supposed to be something you conjure up in a vacuum for your own benefit. It's meant to DO THINGS—to open the door for greater acts of love in the real world. Speaking of which:
I am so grateful for the hundreds of clergy who traveled to Charlottesville, VA this week to protest against white supremacy. I was moved by this account of the counter-protest from Brian McLaren. 
I'm continually grateful for people like Red Letter Christians, who take justice and mercy seriously.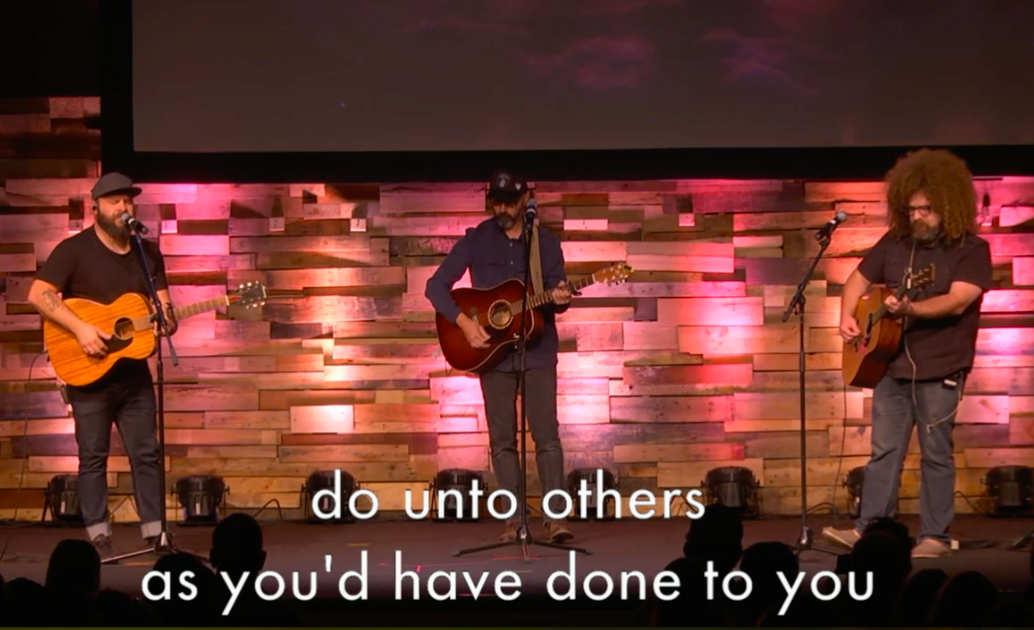 And I was so grateful yesterday to share the stage with the gifted musicians Ian Zumback and the Brothers McClurg, who stopped by as part of their "Back to Their Roots" tour. On a weekend when the ugliness in our culture was so bold and so public, I was glad to sit in the dark backstage listening to Ian 's new song "Entertaining Angels," about the choice to do simple, quiet acts of love. It began with the words I will be your hospital…