Why You Should Go to the Toy Store This Week
Why You Should Go to the Toy Store This Week
A special post for my Long Island friends.
UPDATE: Holy Cannoli, it actually worked. The lovely toy store Lainie's Way, with the help of the community, managed to raise more than $90,000 in a matter of a few weeks and avoided closing its doors. Woohoo for crowdsourcing and good souls who support local gems like this one.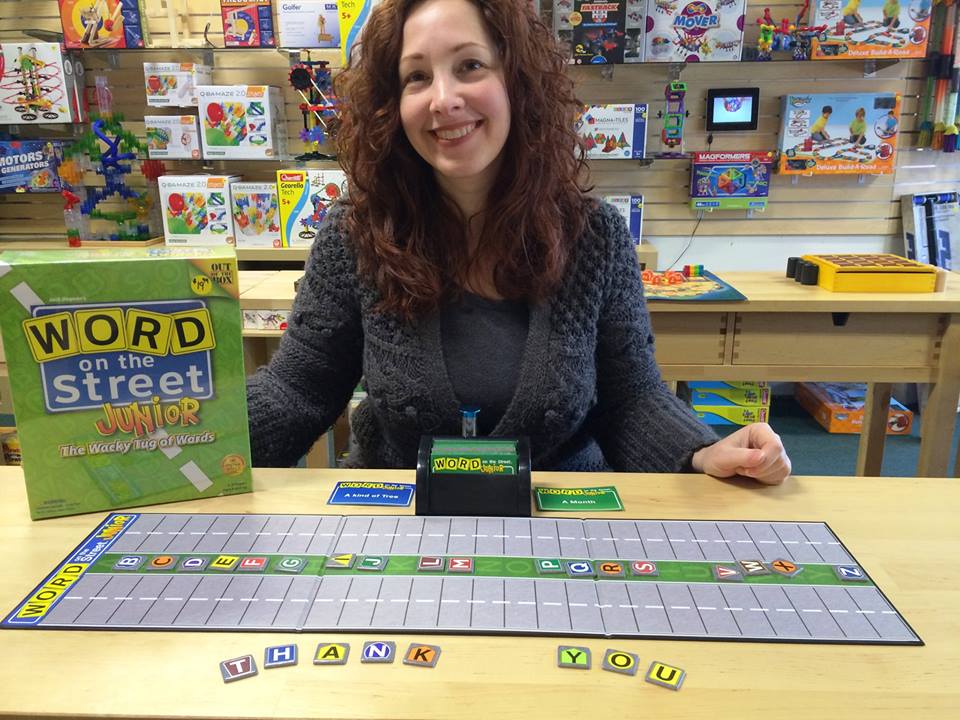 If I told you a rare comet was flaming through the sky tonight, I bet you'd bundle up the kids to go out in the yard and see it.
There's something really wonderful in Port Jefferson, and if you don't go to see it this week, you may never see it again.
On Main Street in Port Jeff you will find one of our family's favorite places to buy kid-gifts: the extraordinary toy store Lainie's Way. It's the kind of place where the staff will teach your kids to play games while you browse shelves and shelves of hand-picked, educational, built-to-last toys. There aren't many places about which you can say, "I'd feel comfortable letting any item in this store into my home." I definitely wouldn't say that about Toys R Us. But Lainie's Way is that kind of place.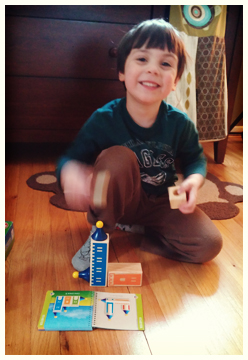 This past Christmas, I was dreading the usual influx of junky, blinking, noisy drawer-fillers. Instead, I let Charlie make a wish list at Lainie's Way and he got some amazing building toys and games that he can play happily with (even by himself!) over and over. 
Why am I urging you to go visit this week? After all, this toy store has been in business for over a decade. But Lainie's Way has had a string of misfortunes over the past few years–repeated flooding, loss of business from Sandy and blizzards–and if they don't raise some serious cash by Monday, March 17, they will close. 
So if you were wondering what to do with the kids this week, consider this:
Go to Port Jeff.
Get some ice cream.
Go hang out at Lainie's Way for a while. Maybe do a little shopping.
If, after spending some time there, you think this place is as special as our family does, consider going to the laptop at the register and making a donation to keep it open.
[record scratch] Wait, what? Did I just ask you to donate money…to a business?
I know, weird. Here's the thing. Lainie Litovsky, the owner, has started a CrowdTilt campaign (it's like Kickstarter) to save Lainie's Way.
You may be skeptical about a business doing fundraising this way; I was too. Aren't businesses supposed to sustain themselves?
Yes, but. When businesses like this close, parents and kids lose out. And as any of us who are artists, writers, or entrepreneurs know, following a calling is a hard road to go alone, and sometimes we need the support of a community. So here are a few of the questions that went through my mind, and the short versions of the answers:
What happens to my donation if they don't meet their goal?
You will get your money back. You'll only be charged if they meet the goal.
What's the money going toward?
Paying off debts incurred by the store's (mostly weather-related) misfortunes. (The store wasn't eligible for flood insurance because of its previous location by the harbor.) Lainie can offer specifics if you're curious. You can give her a call at the store, 631-474-5558.
How will Lainie's Way stay in business once the money is raised?
With a focused, creative business plan that Lainie has already mapped out. Again, she'll show you if you're curious.
Why should I give money to a toy store instead of to [fill in the blank]?
That's a personal decision, to be sure! But I believe that in so far as we can, we should give in all kinds of ways, on all occasions. To my church friends who are reading this: At True North Community Church we talk a lot about "finding our place in the Story"–finding that little or big thing that God has called us to do in the world, that place where we can use our talents and passions to love and serve others.
For me, that's being a writer, a mama, and doing creative stuff at a funky church. For Lainie, it's this store. She loves kids, and through Lainie's Way, she does so much good for their budding imaginations and minds.
It's hard, lonely work, doing the work of your heart. Finding someone with the courage and passion to do that work isn't that different from spotting a comet flaming across the night sky. The difference, in this instance, is that you actually have the power to make sure the comet is there tomorrow night, too.
This weekend, stop by Lainie's Way at
216A Main Street, Port Jefferson
(between The Pie and C'est Cheese)